All embroidery is now available from £0.95 per application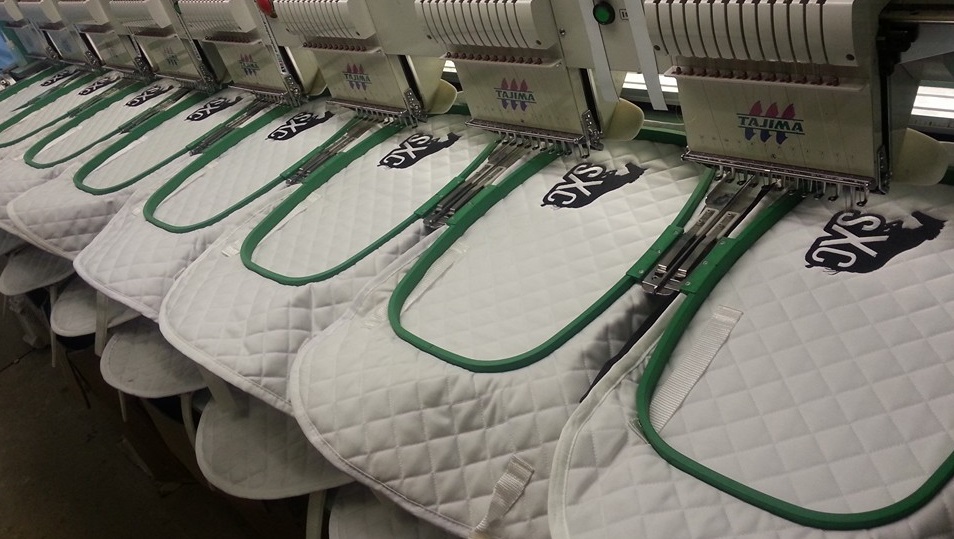 Embroidered garments are ideal for giving your workforce a strong identity and help to promote your brand. We provide everything from embroidered polo shirts to towels to caps... if you can wear it we can embrodier it!
Flexibility: We have no minimum order size. You can order as many or as few items as you need.
Choice: You can have up to 15 colours in every design.
Speed: We deliver to you, as quickly as we can produce, up to 8,000 embroidered garments every week. This allows us to offer a 5-7 day turnaround on all embroidered orders*
Quality: We give you the very best quality contantly investing in new machinery and technology. With our complete in-house services we closely monitor quality control to ensure your happy every order! 
Detail: We only use Madeira threads, unbeatable for holding colour, strength and durability.
*If your embroidery order exceeds a 20,000 stitch count additional costs will be incurred, which may also extend delivery estimates. 
*Embroidered designs may require a one off setup fee typically charged at £12.50
We love trade and Bulk... Ordering over 200 garments or wanting a continuous trade supplier of embroidery or print?
email us now for trade prices [email protected]